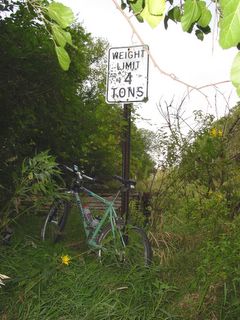 kirk, you gonna steer us clear of this one?
I thought I would add a little more to MW's post here. There is a group of us from Lincoln that are going down to ride at Indian Cave on Sunday. Then spend the night there around the campfire. After breakfast Monday morning there will be a group of six(total group number pending)riding back to Lincoln. I have a GPS and the route will be similar to the route that we previously used. The total one way distance last time was right at 100 miles. If anyone is interested in camping or doing the ride back and you want more details drop me an email bdiddy@neb.rr.com
Man I already excited!
MW I think we should ride to the death bridge and check the status it would on add about 2 miles to the total trip.